Banner for CDP-M Certification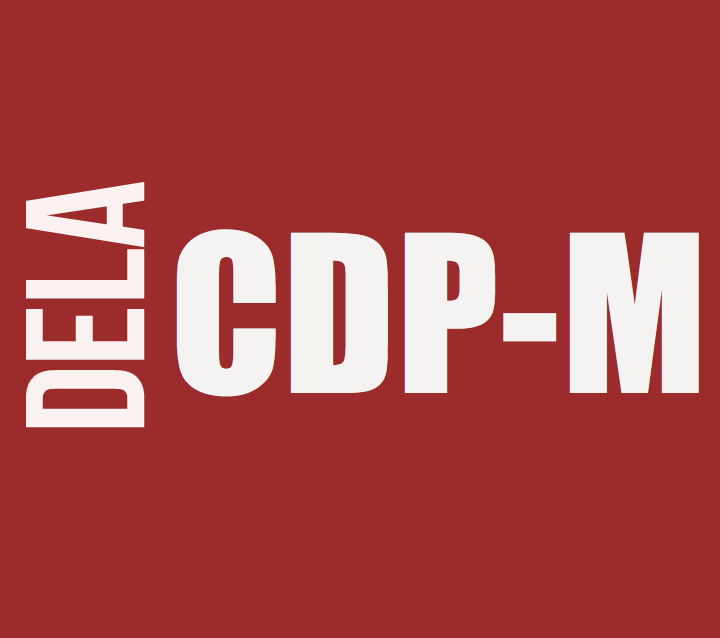 Diversity Recruitment Certification Training
A series of employee engagement surveys conducted by the Office of Personnel Management (OPM) of the United States federal government identified four inclusive management habits.  They are referred to as The New IQ. In this program, you will increase your understanding of inclusion and the challenges of managing cultural diversity in organizations based on The New IQ.  Diversity management techniques and practices with a track record of success will be introduced and practiced
How the Course Works
– This DELA 700 training format requires the completion of 10 learning modules.
– An instructor grades your assignments and supports your learning.
– Each learning module requires completing at least one assignment submitted for grading.
– Attend virtual office hours with the instructor when you have questions or need additional support.
– Most learning modules include reading assignments, exercises, a short video presentation, and discussion group activities (Sharing and reviewing other learner assignment submissions) to develop cultural diversity practitioner skills.
Learning Materials
– Textbook (purchase required): The Diversity Toolkit: How You Can Build and Benefit from a Diverse Workforce (William Sonnenschein)
– Included: Course manual, required and optional reading, instructional videos, worksheets, and templates
It is the policy of DTUI.com that any proprietary interests on the part of the course instructor(s) shall be disclosed in promotional/marketing and learning materials and at the learning event itself.
Learning Outcomes
Upon successful completion of the course, participants will:
– Describe the challenges of managing cultural diversity and inclusion in organizations
– Explain the benefits of diverse worldviews in supporting workplace productivity and collegiality
– Evaluate behavior and performance, especially as it relates to workplace contributions
– Explain what is needed to retain, motivate, and promote staff from different cultural and ethnic backgrounds
– Assess personal biases
– List inclusive behaviors to work effectively with culturally different individuals.
– Appraise practical methods for overcoming barriers to inclusion and belonging.
Assignments
The online course requires completing all modules and required assignments. There are three types of assignments:
– Discussion Board
– Application
– Quizzes/Exams
Discussion Board Assignments
Discussion Board assignments provide interactive learning opportunities. As a participant, you must complete an assignment and submit it to the conversation thread where other participants in your course or section can view it. After submitting the assignment, you will go to the Discussion Board area, where all participant's assignments can be viewed. You must also respond to at least two other participants' contributions. The instructor grades each submission privately.
Application Assignments
These assignments require participants to apply what they have learned to problems posed in scenarios or a list of requirements that must be fulfilled in completing an assignment (e.g., demonstrating the use of a technique taught during the course). The instructor grades these, and only the two of you (and occasionally a teacher's assistant) share these assignments.
Quiz/Exam Assignments
There are two types of test assessments. Quizzes are automatically graded as you complete each item and receive your cumulative score. An essay or Scenario-based assignments require written work that the instructor grades.
Grading
The online course requires completing all modules and required assignments. The types of assignments include:
– Discussion board assignments that require sharing your answers with the other participants to learn from each other
– Quizzes/tests and required application assignments to demonstrate learning
– A grading rubric is used for each assignment. The maximum overall grade is 100%, and a minimum of 78% overall is required to pass the course.
Technical Needs
– Computer with high-speed internet access
– Access to online meeting platform (test at least two days before first lecture/discussion session on managing any technical difficulties)
– Telephone access (preferably with earphones)
– MS Word (do not submit files in pdf, please)
Technical Assistance
Technical support is to be used when there is a problem accessing a page, submitting assignments, logging in, etc. Course content page issues are best directed to the instructor (e.g., inability to download a reading assignment, questions related to assignments, etc.). You can find the Technical Support contact navigation button to go to the page where you can submit a request.
Success Story
I honestly had no idea that there was science supporting diversity and managing diversity. I feel like I have a solid foundation as a result. – Anonymous post-training survey comment