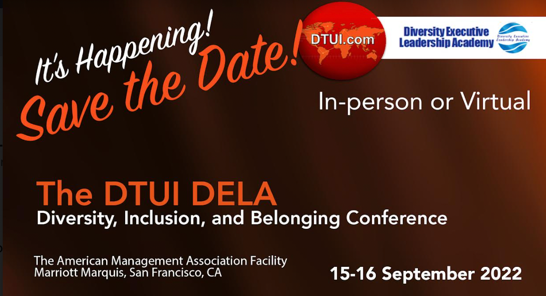 2022 DELA Annual Diversity, Equity, Inclusion and Belonging Conference

Dr. James Taylor
James Taylor is a professor of Politics and also teaches in the Master of Urban and Public Affairs and African American Studies programs. He is author of the book, Black Nationalism in the United States (2014), and of "The Politics of the Black Power Movement" (2021). Dr. Taylor is internationally recognized as an important student of "The Science of Black Politics", and past President of the National Conference of Black Political Scientists (NCOBPS).
Taylor is past Chair of the Department of Politics at USF. He serves on the San Francisco African American Reparations Advisory group, and is a board member of the New Community Leadership Foundation (NCLF) in the Fillmore. Taylor is one of the most sought after news and politics analysts in the state of California. His forthcoming book centers on the impact of the Peoples Temple movement. He was born and raised on Long Island, New York.

The DELA Advisory Board is continuing our 2022 theme
Emerging Trends in the DEIB Space: What DEIB Professionals Need to Know!
Cultural diversity leaders, those who champion belonging, and human resource managers play a critical role in responding to the emerging trends and challenges impacting our workplaces and each and every employee, and our communities.
We need to think ahead in both the near and distant futures to meet the challenges and inspire, advise and drive the work to create inclusive cultures where everyone feels they belong.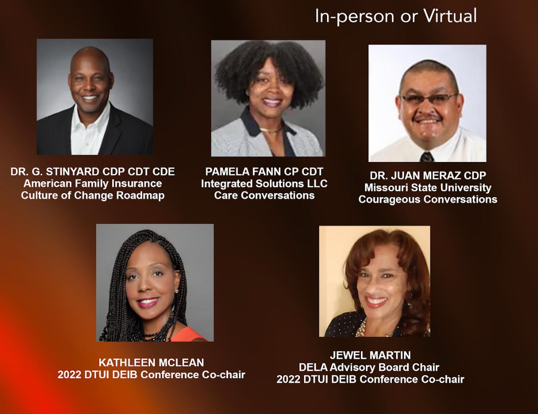 Open to all DEIB Graduates, DEIB and HR professionals!

September 15 – 16, 2022.

Join in-person or Virtual.
Safe, in-person classroom located at The American Management Association Facility, Marriott Marquis, San Francisco, CA. YOUR SAFETY IS OUR GOAL. Distancing, free masks, sanitizer, etc.

DELA Graduates – you will earn Continuing Renewal Credits  (CRUs) towards your 2022 Credential renewal by attending the 2022 Conference!
More Features
Connect live in-person and virtually with other DEIB professionals    

Learn emerging trends, languages, best practices to drive innovation and higher performing teams

Sharpen your skills and build your DEIB Toolkit

Hear from experts and fellow DEIB professionals making an impact in their professions and communities

Inspiring Keynote speakers including our award winning, trail- blazing Dr. Billy Vaughn
Breakout Sessions
Facilitated Learning
Networking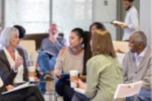 Yes, there will be breakout training sessions. What can you expect? In person or virtual sessions to ask questions, & small group exercises to enhance learning.
Facilitators answer your questions, provide resources, and tailor the experience to suit your professional needs.
Connect, share and learn from each other.