[siteorigin_widget class="SiteOrigin_Widget_Hero_Widget"][/siteorigin_widget]
The Purpose of The Effective Strategies for Marketing Your Practice Course
Go to DELA Programs and Courses Calendars in the menu at the top of this page for the schedule.
Do you want to become a cultural diversity consultant, but you don't know how to get started? Then, this course is for you!

Do you have volumes of wisdom and talent to share, but unable to get the word out about what you offer? Then this course is for you.

Are you an excellent trainer, know a lot about best practices or confident that you have what it takes to consult organizations? Then you need a business marketing plan. This course offers you that.

Are you ready to start spreading knowledge, skills, and your mission to a larger audience while getting paid handsomely? This is the course you need.
If so, then you've come to the right place!
The cultural and inclusion diversity profession is growing. Practitioners are offering their talents to support individuals and organizations to achieve greater results in an increasingly complicated world. 
Deciding to become a cultural diversity consultant and trainer is admirable. The desire to enter the profession is the easy part. There isn't any doubt that you have what it takes to serve your clients' needs. But marketing to people in your network and hoping you will be found on Linkedin will not likely get you enough customers to make a living. 
Getting a practice up and running is challenging. How do you attract potential clients? How do you close the sale once you come into contact with them? Should you use conventional marketing strategies, social media, or both? The purpose of this DELA course is to provide you with a blueprint for marketing a cultural diversity consulting and training business. The goal is for you to leave the course with a marketing plan.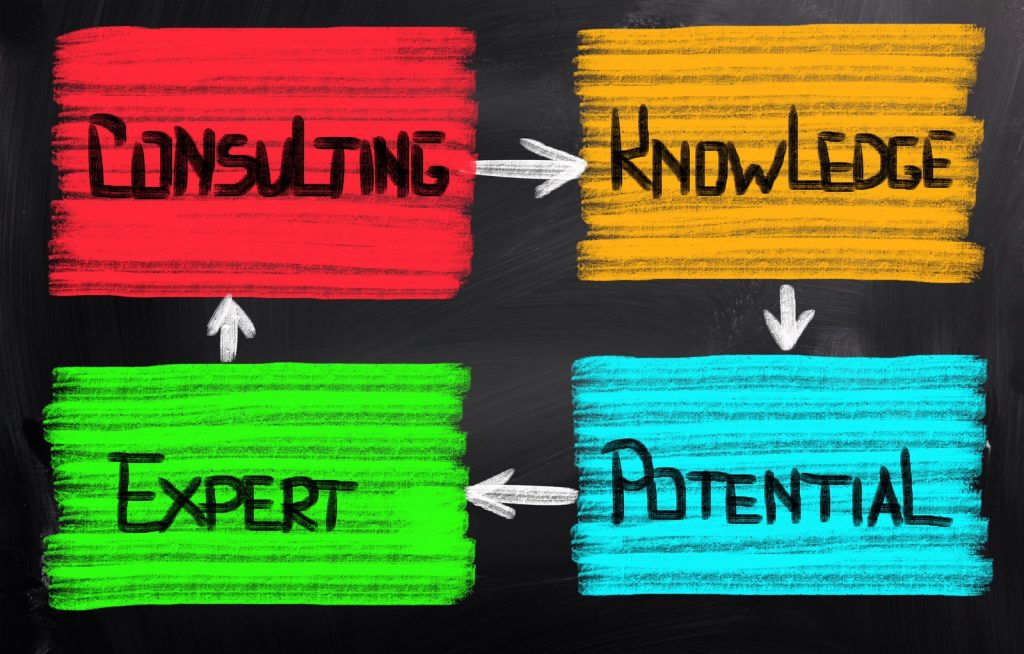 Requirements for the Marketing Your Practice Course
This course is for anyone with a desire to succeed as an independent cultural diversity practitioner, including both new and seasoned professionals.
Description
Many diversity professionals have the knowledge and skills to serve as a consultant or trainer, but lack marketing skills needed to develop a viable practice. Effective marketing is the difference between successful and unsuccessful cultural diversity practitioners. If you are a solo cultural diversity practitioner and want to increase your business, this course is for you.
The novice will appreciate understanding what it takes to get a practice in front of an audience. The successful practitioner will learn advanced strategies and tools needed to get their business to the next level. Our goal is to improve your sales through better marketing.
The course is designed for cultural diversity practitioners serving as independent contractors. It provides basic marketing strategy training needed to create a successful practice.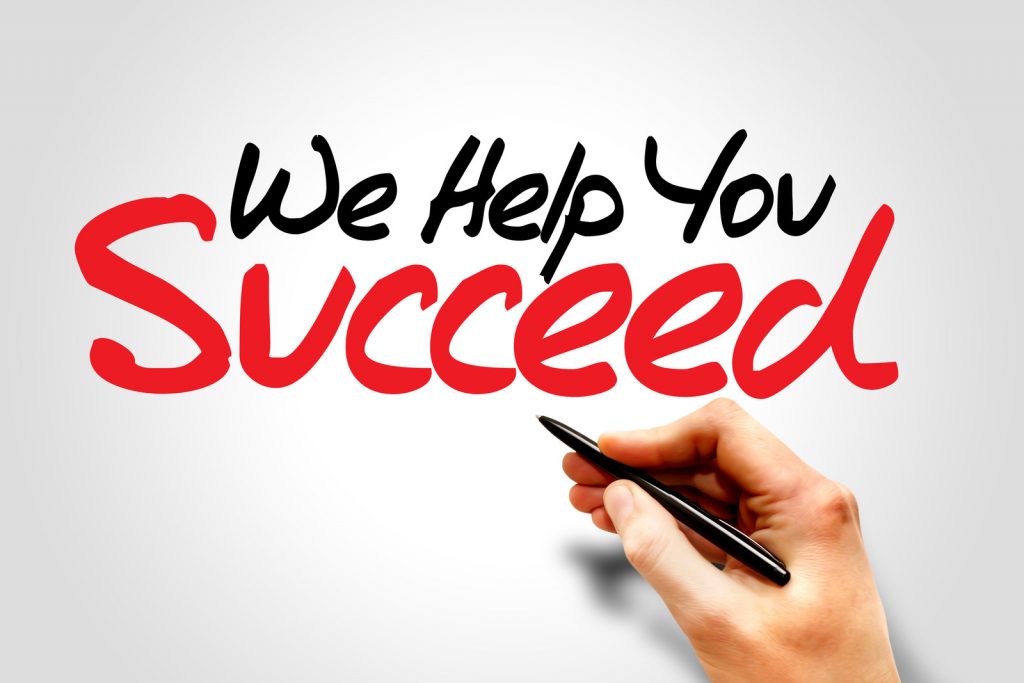 Who is The Target Audience?
This course is for anyone who wants to make a living as a cultural diversity practitioner.
This course is for anyone interested in becoming a successful cultural diversity practitioner.
This course is for cultural diversity practitioners, those who aspire to develop the competencies, and those who want to get to the next level as consultants.
Course Resources
High Impact Consulting & Training Marketing Plan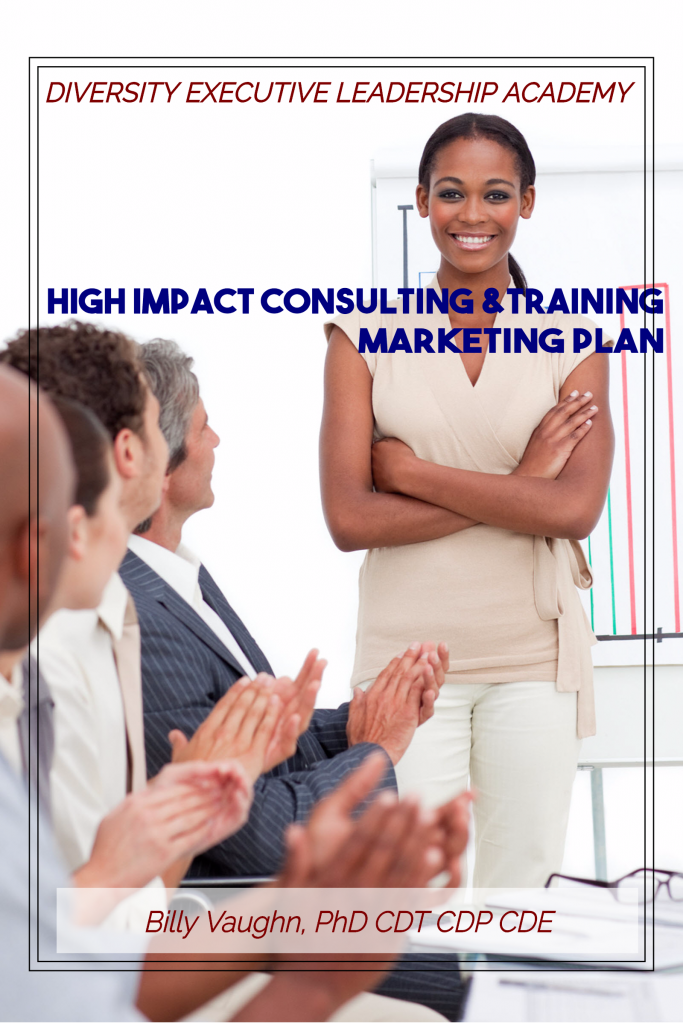 This Course Will Cover . . .
The Twelve Part marketing plan.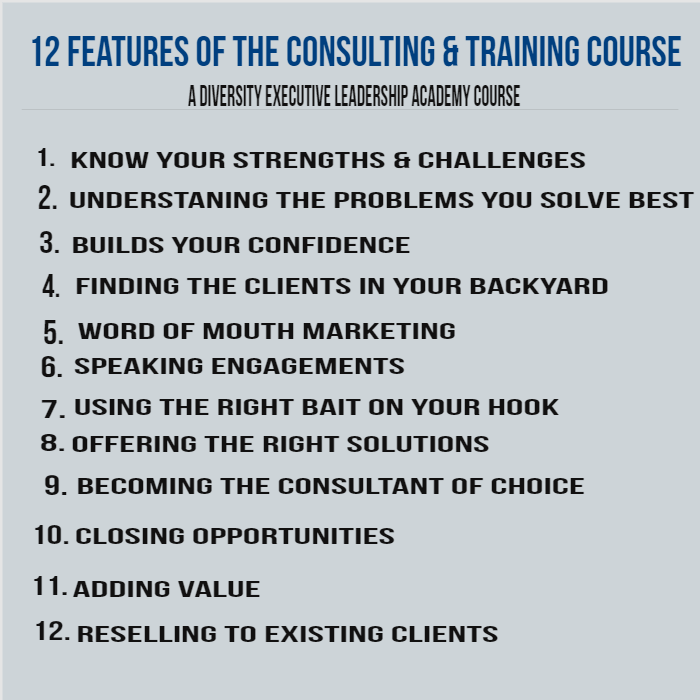 You will have a marketing plan by the end of the course

.

That's your take away! DELA is all about applying what you are learning. There is no better way to get value out of this course than to create your marketing plan. This will also increase your return on value.
Format
The course is in a live online meeting format. The video conference allows participants to view each other There are six 80-minute required meetings to attend. If you miss a meeting, each meeting will be recorded.
About the Instructor
Billy Vaughn, Ph.D. CDP CDT CDE (Dr. Billy) is an award-winning cultural diversity teacher and professional. His marketing skills have been honed over two decades of creating a popular cultural diversity solution company and professional certification program. He enjoys a 6500 and growing Linkedin network, hundreds of site visitors to dtui.com each day, and the benefits of his word of mouth marketing strategy in the military and government sectors.
He is the senior managing partner of DTUI.com, a human resource management and cultural diversity consulting business. His expertise includes training, training design, strategic planning, consulting to management, organizational assessment, and executive coaching.
Dr. Billy is editor in chief of Diversity Officer Magazine and Director of the Diversity Executive Leadership Academy, which trains and certifies cultural diversity professionals.
Learn more about Dr. Billy at https://diversityexecutiveacademy.com/biily-e-vaughn-phd/.