Diversity Certification Training: Certified Diversity Executive Program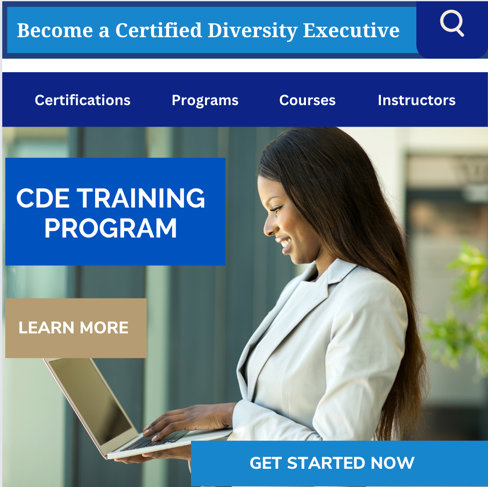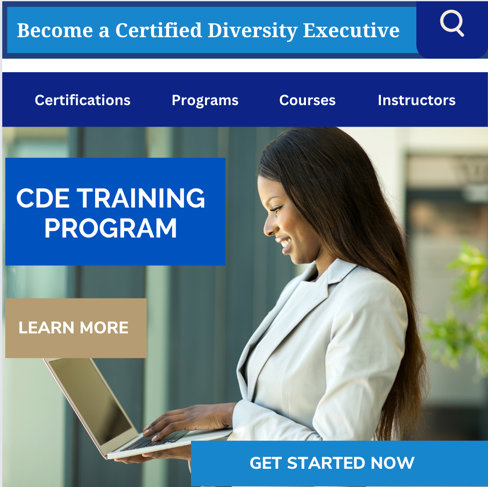 A one-time price of
USD $7,494.95
will be added to your order.
Maximum purchase amount of 25 is allowed
Description
Specifications
This course can be taken online, in residence (live classroom), or hybrid (a blend of the two). Live classroom courses are reserved for organizations that register five or more participants. The Certified Cultural Diversity Executive (CDE) program offers state-of-the-art diversity and inclusion strategies for diversity officers, consultants, and human resource managers. Learn to think like an organizational change expert to identify and remove diversity, inclusion, and equity barriers. The 6-course program completes the Certified Cultural Diversity Executive program. It focuses on identifying inclusion barriers, making a case for an organizational change initiative, business acumen, political savvy leadership, and developing diversity education programs.
The program can be completed entirely through distance learning. Live sessions and office hours with instructors provide interactions that augment learning.
Participants must successfully complete the following seven courses: DELA 100, DELA 200, DELA 300, & DELA 400 (Required), and three electives courses from the following list: DELA 500, DELA 600, DEA 700, DELA 800, and DELA 900.