ONLINE Diversity Certification Program - Certified Diversity & Inclusion Professional (CDIP)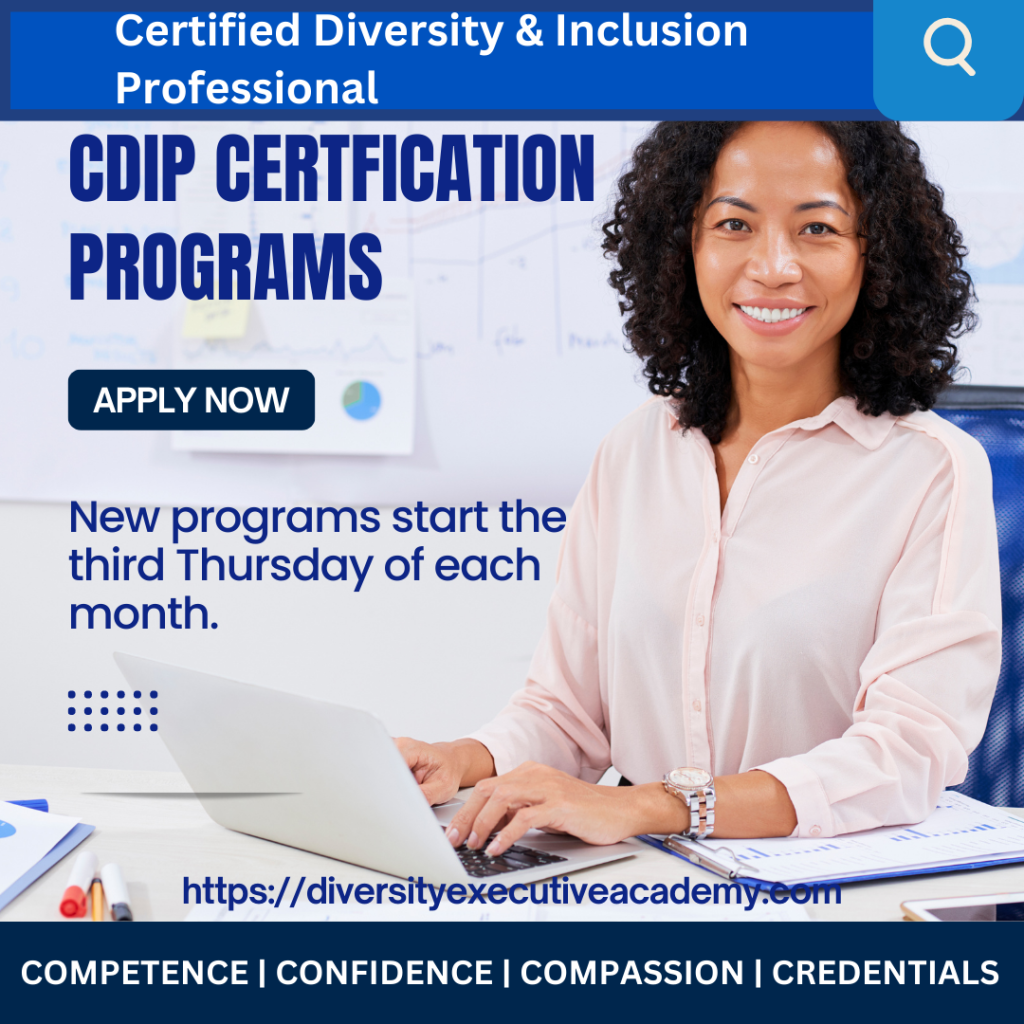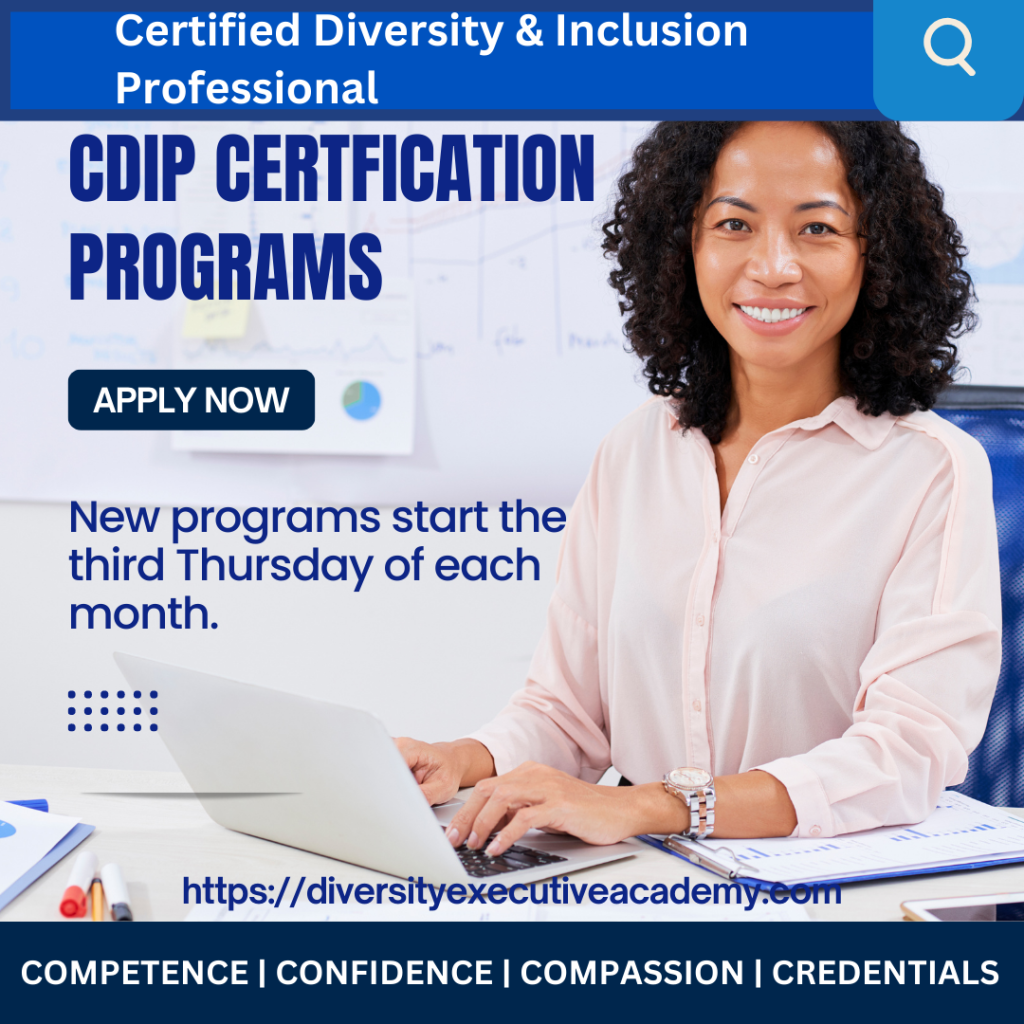 A one-time price of
USD $2,494.95
will be added to your order.
Maximum purchase amount of 25 is allowed
This is an online program.
The Certified Diversity & Inclusion Professional (CDIP) training program is a mid-level certification that builds on the expertise gained by professional experience and training, such as a CDT, CDP, or CDE certification. This certification is ideal for individuals with several years of experience in the CDEI role and seeking greater influence in organizations. Graduates earn the CDIP designation. Earning the CDP credential requires completing four courses that include assignments and assessments.
Objectives
Goals and Objectives:
Enhancing CDEI Leadership Skills.

Transitioning to the Leadership Role.
Developing Comprehensive CDEI Strategies.
Building Effective CDEI Relationships.
Managing Resistance to DE&I Change.
Collaborative Learning Opportunities.

Utilizing Practitioner Expertise.
Upon successfully completing the program, participants will receive a certificate of completion from the Diversity Executive Leadership Academy, a subsidiary of Diversity Training University International (DTUI.com).
The CDIP online program required the completion of two courses:
DELA 100

DELA 300

DELA 500

DELA 600

One elective course: DELA 104, DELA 304, DELA 700, DELA 800, DELA 900
Learn more . . . .