ONLINE Diversity Certification Program - Certified Diversity Equity Professional (CDEP)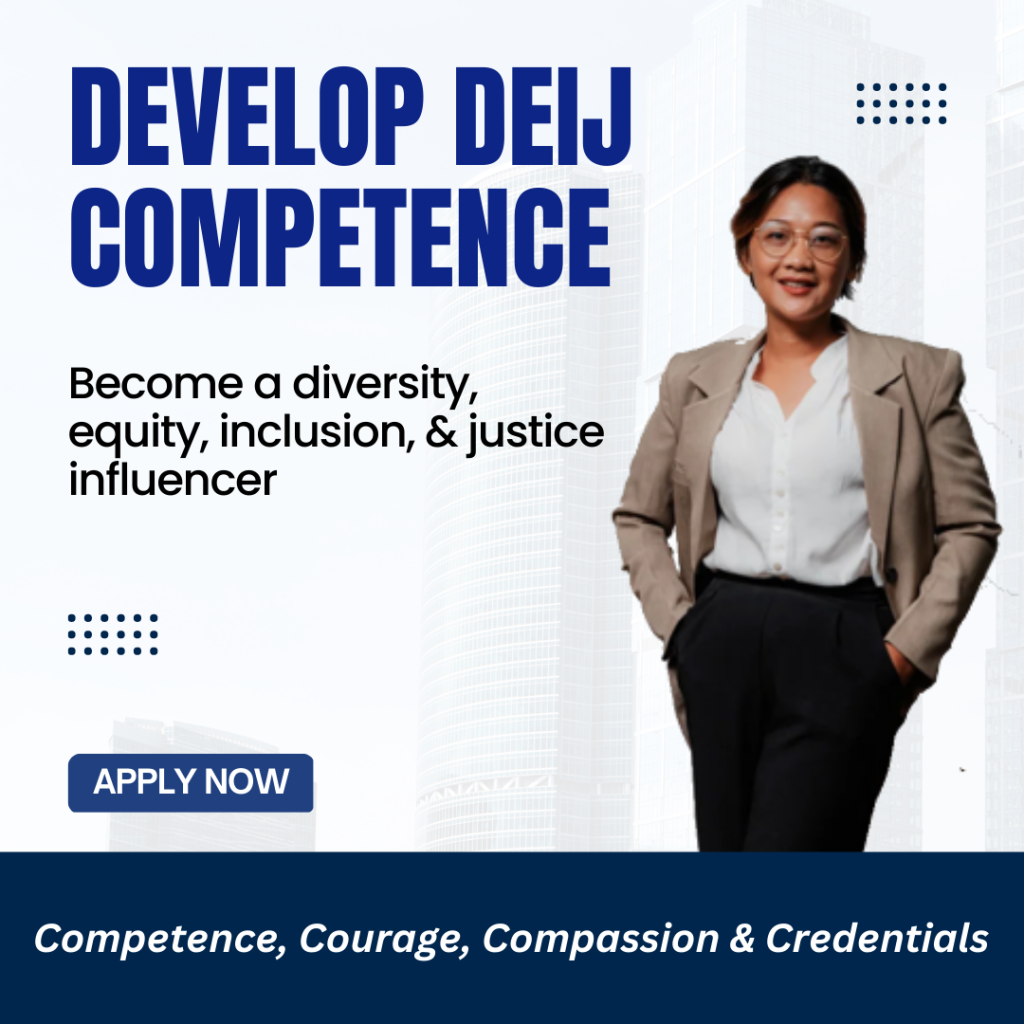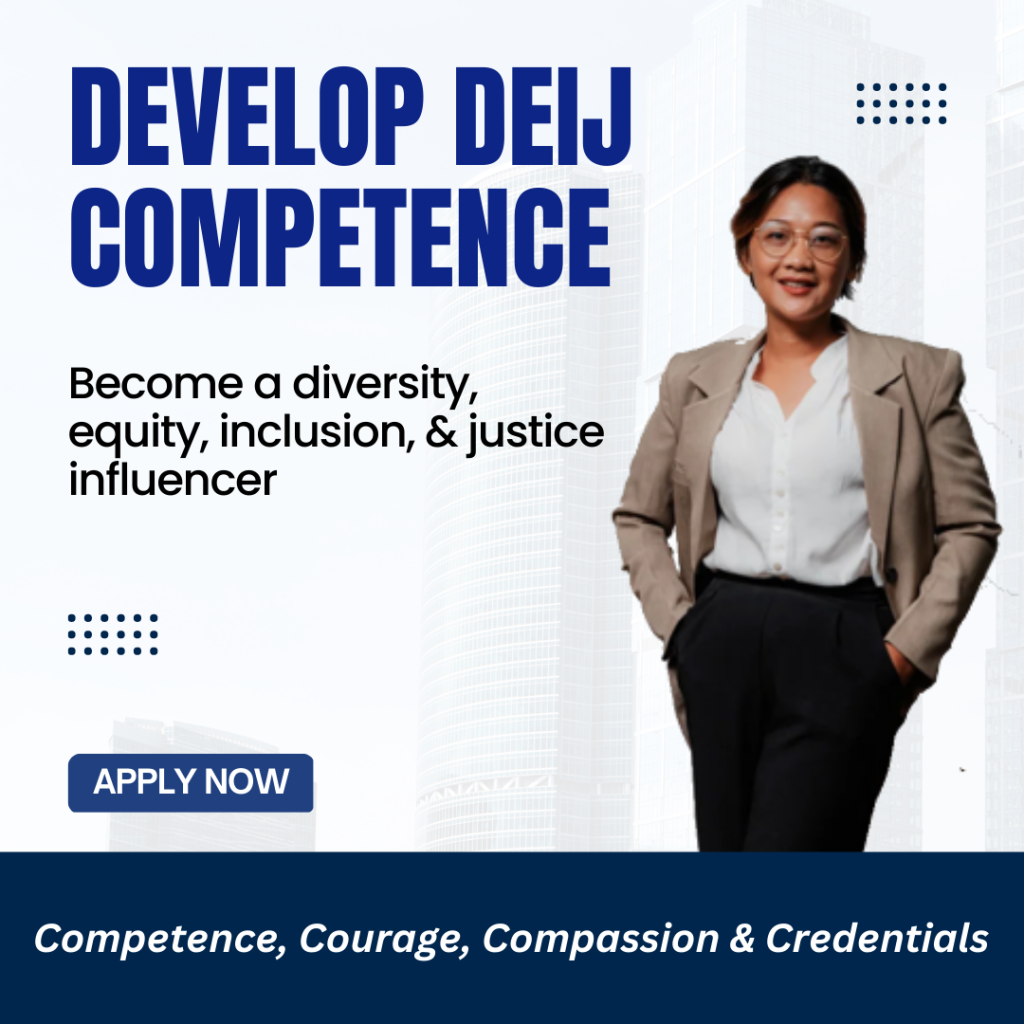 A one-time price of
USD $2,494.95
will be added to your order.
Maximum purchase amount of 25 is allowed
This is an online course. The program's primary objective is to equip participants with the skills and knowledge necessary to identify and address institutionalized bias and inequity in organizations. The online version of the CDEP program training requires the completion of two courses. This course provides participants with exercises, short presentations, and group activities to develop cultural diversity practitioner skills.
The CDP online program is organized into two courses.
DELA 104B - Eliminating Institutionalized Bias & Inequities. The course gives participants a deep understanding of institutional racism, inequity, and its impact on marginalized and racialized communities.
DELA 304B - This Designing & Developing an Eliminating Bias & Inequity Action Plan course aims to provide participants with the knowledge and skills necessary to design and develop a racial equity strategic plan.